Peart Arenas was founded in 2001 by the Peart family, Susan, Chris and son Adam, who farm at Hareshaw near Bellingham in Northumberland.
The business was conceived when Susan, a keen dressage rider, happened to comment about the lack of good quality all-weather surfaces. Having a professional training in plant machinery, drainage and landscaping, Adam was quick to spot the potential of the specialist business the Peart's now operate.
Initial site inspection is done by Chris who often records everything on a video camera to be sure the team have the ability to check existing drainage conditions, access roads etc. as thoroughly as possible before any ground work ever starts.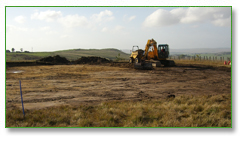 Site work is carried out by Adam and his team of highly experienced drivers and operators, to ensure that the very highest of standards are met throughout every aspect of the installation - From the drainage, choice of surfaces, to the finished surrounding gates & fencing. Delivering an outstanding product that will give trouble free use for years to come.


A brief summary of the main services offered by Peart Arenas: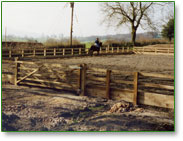 A fully integrated total design and build solution. From site works to fencing, take advantage of our experience and knowledge to provide you with a low maintenance all-weather riding area to be proud of.

True winning potential can only be met through year-round work. Free draining in wet weather, moisture retaining in dry and resistant to the harshest frost, Peart Arenas gallops get results!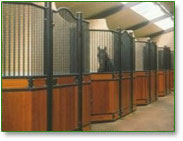 As a new addition to our services we are now offering what we beleive to be the best stable stalls available courtesy of world renowned Corton. The full range can be viewed at the corton website - HERE. We also offer a full fitting service for the stables.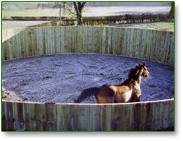 Free draining for heavy use and safe turnout where space is at a premium whatever the season or the weather can throw at you! Our unique knowledge built over years of quality installations, allows us to provide you with the ultimate surface to suit your exact needs each and every time. Also a particulary safe environment for turnout and training to!


Truly the backbone of a well constructed all-weather surface, and the key to a true low maintenance system. We have invested in the tools and technology to meet any drainage requirement.

Also available for a variety of building, landscape etc. projects - The latest plant equipment to hire complete with a highly skilled operator.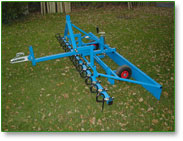 We can also now offer for sale some of the finest scrapers available - perfect for keeping your surface well balanced and light!
If you have any questions regarding any aspect of the Peart Arenas service, or would like a no obligation quotation, please don't hesitate to contact us.